At Peacock Hyundai Savannah, we want to you help you care for your car the right way, so you can reap the benefits of high performance and efficiency for years to come. As you drive around Savannah, Pooler, and Hinesville, it's important to watch for signs your car needs an oil change.
What are those signs? We're here to show you! Some of the most common ones are listed below for your convenience. Feel free to reach out to us if you'd like to learn more!
Dark & Gritty Oil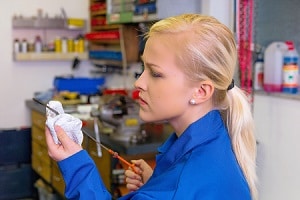 No matter what kind of engine oil you use, it'll break down eventually. While fresh oil is a semitransparent amber color, oil that's gone bad will be blackened and thick in consistency. Check the condition of the oil in your car (as well as the oil levels) with your oil dipstick.
How often should you do this? It's not a bad idea to check at least once a month. Doing so will keep you on top of oil maintenance.
Is that Engine Knocking I Hear?
Unexplained noises coming from your engine are never a good sign. They generally indicate that your oil isn't performing its role well, and the metal parts inside your engine are scraping up against each other. If you hear engine knocking, rumbling, or roaring, schedule an oil change immediately.
If you'd had this problem for a while and left it unaddressed, you should probably have your engine looked at, too, to confirm there's no serious damage.
Smoke Rising from the Exhaust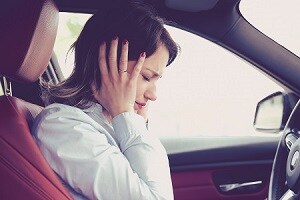 Smoke pouring out of your tailpipe is a good indicator of an oil leak in your engine. If that's the case, your engine oil levels are probably running low. If you notice this problem, check your oil levels and schedule a time to have your engine looked at.
Smoke can also indicate faulty parts in your engine, which can be a safety hazard on the road. That's why you should have a professional diagnose the problem and find its source.
Your Dashboard Warning Lights
If your oil levels are low and your car has an oil change warning light, it will glow. You should check the oil levels with the dipstick as soon as you see this signal.
In more serious cases, the check engine light may illuminate if lack of oil has put your engine at severe risk of damage. You'll want to schedule service if you see either of these warning signs.
How Long Has It Been Since Your Last Oil Change?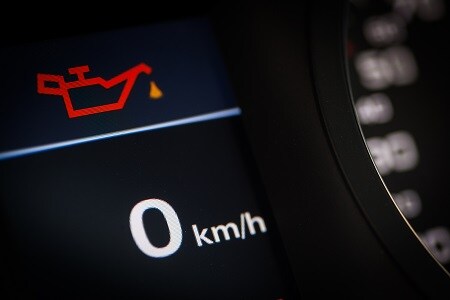 Another of the important signs your car needs an oil change is the mileage you've put on it since your last oil change. If you use conventional oil, you should aim to change the oil every 5,000 miles or 6 months. If you use synthetic oil, you'll want to change it every 7,500 miles to 15,000 miles.
That's a wide range, but you can always check your vehicle maintenance schedule for the manufacturer-recommended interval for your make and model car.
Schedule Your Oil Change at Our Dealership
We hope this guide helps you recognize the signs your car needs an oil change. When you spot any of the signs, feel free to schedule an oil change at the Peacock Hyundai Savannah Service Center.
We service all makes and models, and our certified technicians know just what to do to have your vehicle ready for the roads of Savannah, Pooler, and Hinesville!