We understand that keeping your vehicle at the top of its game requires quality auto parts. That's why, at the Peacock Hyundai Savannah Parts Center, we strive to provide the Hyundai parts and accessories you need to keep your car in good repair.
We serve drivers across Savannah, Pooler, Richmond Hill, Rincon, and Hinesville, and we're happy to see what we can do for you. There are all sorts of benefits associated with choosing our dealership for your car parts, and we're excited to show you exactly what they are!
Hyundai Parts near Me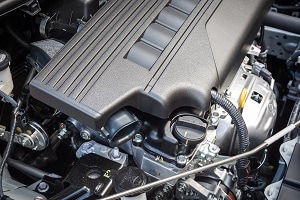 There's no denying it: Cars just seem to run better when they're fitted with factory-recommended parts. That's why our parts center stocks only genuine original equipment manufacturer (OEM) parts for all your vehicle repairs.
What does that mean for you? If you drive a Hyundai Santa Fe or Tucson, you can rest easy knowing that the parts you get from us come straight from the Hyundai factory. They're fashioned according to factory specifications and made specifically for your vehicle, so you know they'll perform well.
We'll use these authentic parts for any repairs we undertake at our service center, but you can order OEM parts for your own projects, too. Just fill out our parts request form, and we'll alert you when your order is ready for pickup!
Authentic Hyundai Accessories
There are all sorts of ways you may want to accessorize your new Hyundai Elantra or Kona. Whether you need floor mats to make clean-up easy, cargo nets to help you organize your trunk, or mud guards to keep your vehicle exterior spotless, we have it all right here.
Not all accessories are about function: Some add style and flare to your ride. You can pick up a wing trunk emblem for your Hyundai Equus luxury car, or a sleek Touring-specific license plate frame for your Elantra Touring. Whatever you're looking for, we'll help you find it among our genuine Hyundai accessories!
Parts Installation at Our Service Center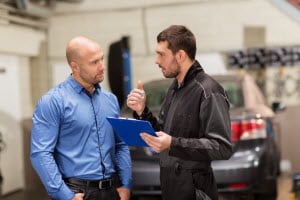 Many drivers do a lot of DIY work, but if you'd rather let the experts handle parts installation, you can set up an appointment at our service center. Our factory-trained technicians are well versed in Hyundai cars, parts, and accessories, and they'll know just how to fit every part in its proper place.
Whether it's a new set of brake pads or a cabin air filter, they'll have your parts installed with a high degree of speed and accuracy, so you can get back to the roads of Savannah, Pooler, Richmond Hill, Rincon, and Hinesville. Plus, when you need routine maintenance, they'll be happy to lend a helping hand.
Get Your Genuine OEM Parts from Us!
If you need new Hyundai parts or accessories, it's time to visit the Peacock Hyundai Savannah Parts Center. Bring our parts coupons along for great deals on select auto parts and enjoy the confidence that comes with choosing real OEM parts. 
Contact us today to get started. We'll help you find everything you're looking for!