The condition of your tires strongly affects your safety on the road. Drivers across Savannah, Pooler, and Hinesville know how important proper tire care is. How long do tires last? In general, you can expect them to last between three and six years.
However, the situation changes depending on a range of factors. At Peacock Hyundai Savannah, we want to give you the full lowdown. Read on and learn all you need to know about tire lifespan!
How to Check Tire Tread Depth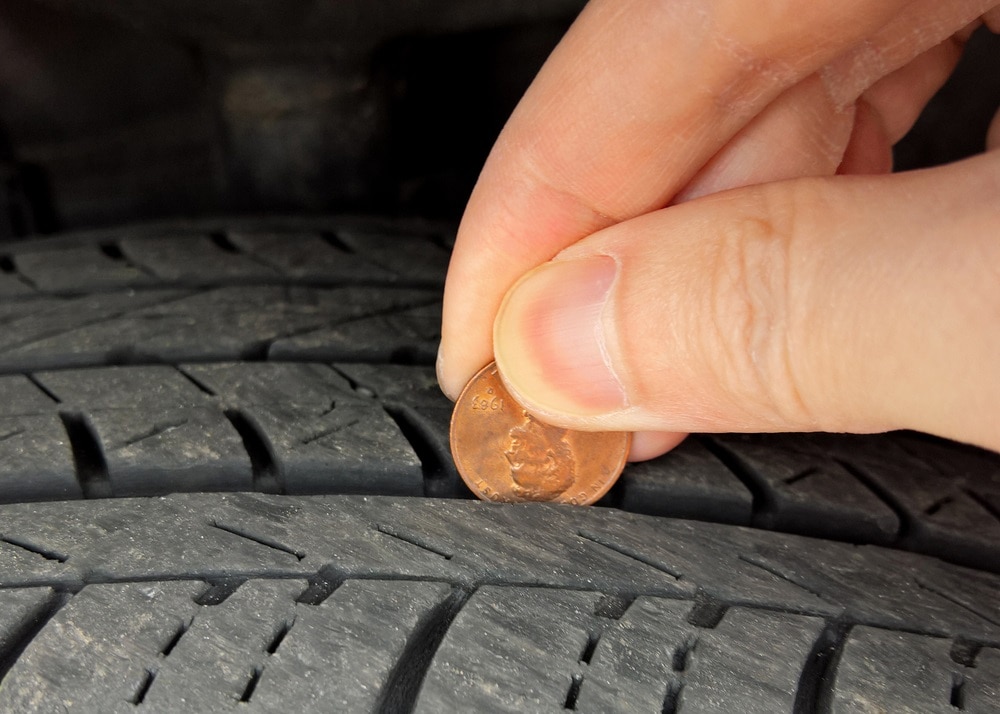 The tire tread depth is the first factor to consider when evaluating tire condition. How can you check the depth of the tire tread? Just use a penny. Place the penny between the tread ribs on your tire. Turn it until Lincoln's head points down into the tread.
If Lincoln's head disappears between the ribs, your tread is still above the minimal acceptable depth (2/32 of an inch). If you can see his entire head, it's time to replace your tires. Be sure to try this test in several spots, because not all tread wears evenly.
If your tires are more than six years old, it's smart to replace them regardless of tread wear. Over time, the rubber compound in tires starts to crack and can become unstable.
How Long Do Tires Last?
So, we've covered how you can check up on your tire tread. But how long does that tread usually take to wear down? It depends on the type of tire you use, and we've put together a useful guide:
All-Season Tires: 50,000-70,000 miles
Performance All-Season Tires: 40,000-50,000 miles
All-Terrain Tires: 40,000 miles
Winter Tires: 20,000-40,000 miles
Assuming you drive regularly (12,000 to 15,000 miles per year), your tires should last anywhere between three and five years. Use these estimates as a guideline and check your tread regularly, and you can't go wrong!
Why Tire Rotations Are Important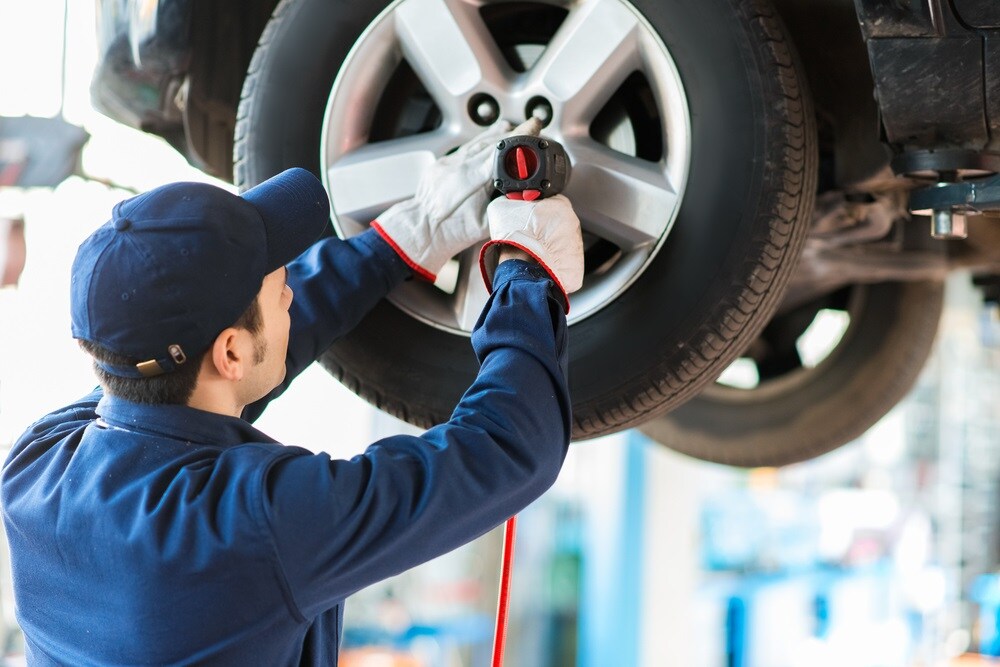 Those tire lifespan ranges mentioned above? They'll only apply if you take proper care of your tires. You should have your tires rotated every six months or 6,000 miles to extend their life for as long as possible.
Tires wear unevenly. Depending on the car you drive and the drivetrain, you'll notice different patterns of wear. Rotating the tires on a routine basis will help them wear evenly over time.
It's more efficient and cost-effective to maximize your tires' life. Rotate them every time you go in for an oil change, and you'll set yourself up for tire success!
Need New Tires? Visit Our Service Center!
Now that you know how long tires last, you'll be better equipped to judge when your car needs new ones.
Shopping for new tires? Need your tires rotated? Want a tire tread consultation? Our team at Peacock Hyundai Savannah is happy to help you out. Just give us a call or make an appointment online.
We're here to assist drivers across Hinesville, Pooler, and Savannah with their tire service needs. We look forward to serving you!