Takeout with a South African twist? If you're craving a unique smorgasbord of Swiss, Italian, Dutch, and, yes, South African fare, set your sights on Zunzi's. This restaurant near Savannah, GA, can serve up your next delicious takeout, delivery, or catered meal.
Their menu is stacked with deliciously prepared, creatively named items you'll find nowhere else. Discover what all the buzz is about when it comes to this pint-sized eatery!
Facebook
Zunzi's: The Story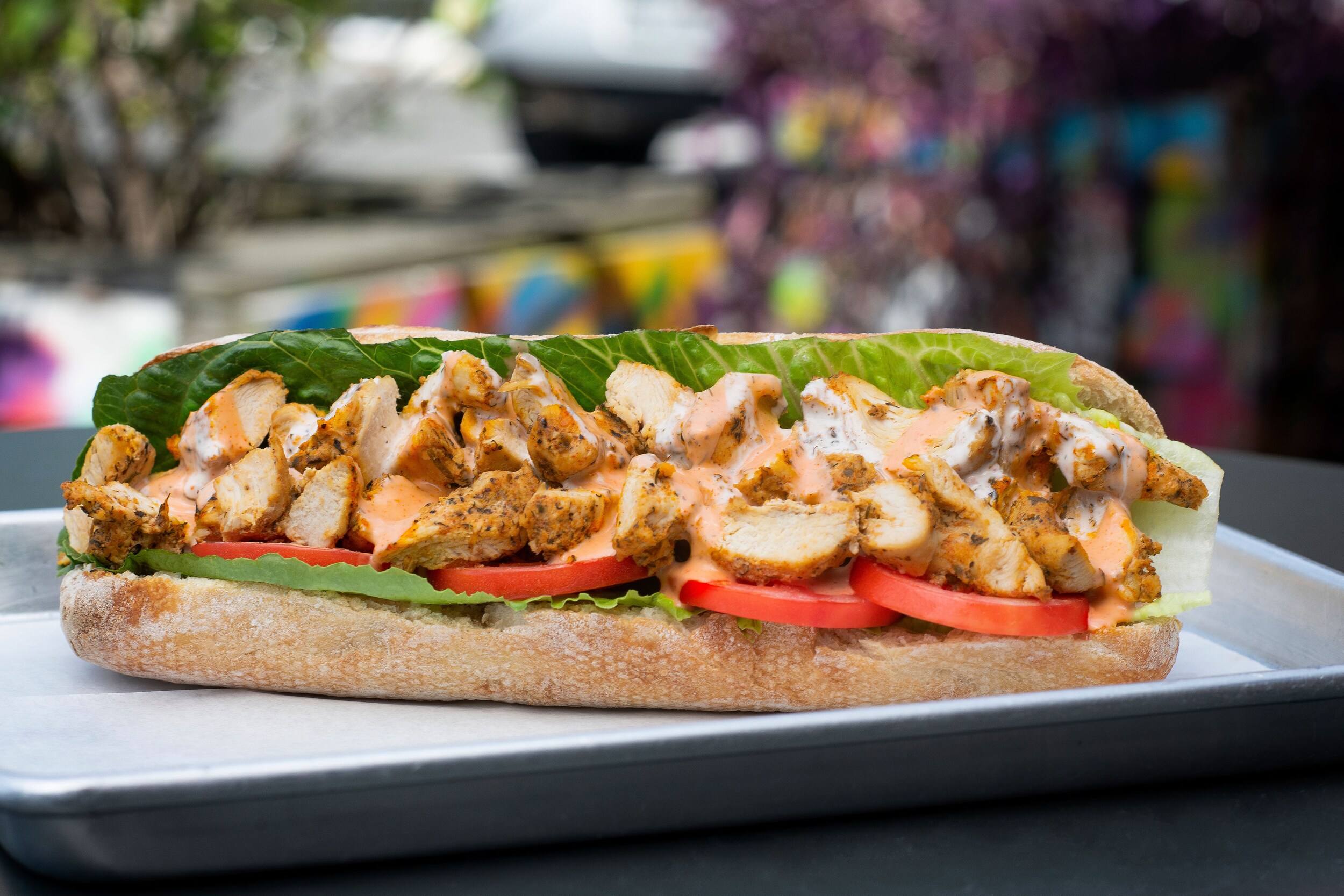 Zunzi's first opened its doors with one goal in mind: to cater to the hungry student body at the Savannah College of Art & Design. Homecooked meals available for takeout? It's a deal any college student would dream of.
The South African-inspired cuisine proved to be a hit not just with students, but with locals and tourists alike. Founders Johnny and Gabriella Debeer decided to expand the franchise, so folks across Georgia and the Southeast can get a taste of their unique menu. We're sure you'll love the exotic grub, too!
A Mouthwatering South African Menu
The Zunzi's menu serves up an experience you've never had before. Their Gatsby's ("sandwiches") are the talk of the town! Brave your way with a Conquistador—chicken served on French bread and smothered in Shit Yeah Sauce.
Taste the catch of the day with the Fisherman's Deck. That tasty salmon sandwich is sure to delight, flavored with the dankest Dank Sauce around! You'll want a taste of one of their "Drankies," too, whether it's sweetened South African Tea or a delicious chocolate Yoo-Hoo.
You can even build your own meal from the ground up. Chow down on sandwiches, greens, or wraps with all sorts of fillings and sauces!
Enjoy Some Takeout near Savannah
Zunzi's is more than just the flavor of the moment: It's changing the game when it comes to takeout near Savannah, GA. For takeout, delivery, catering, and more, head to Zunzi's! Check out their menu online and see what satisfied customers are saying on social media.