In recent years, Savannah has become central to the craft beer scene—not least due to a few breweries on this list.
If you're looking for some of the top breweries near Savannah, GA, you won't want to miss what the three establishments below have in store for you.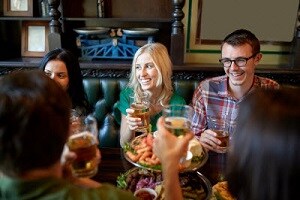 The Crystal Beer Parlor has a long history. It became one of the first American eating establishments to serve alcohol after the repeal of Prohibition. Today, you'll find an extensive menu with some of the heartiest soups, sandwiches, and burgers around—and, of course, great beer!
They serve plenty of local Savannah beers, like the Southbound Disco Kid (an IPA) and the Moon River Ogeechee River Keeper, a honey ginger APA. You'll find many other great Georgia brews, like the Monday Night Dinner for One (IPA). Plan your visit and try them all out!
Why taste your next beer at the Southbound Brewing Company? To begin with, it's the first production microbrewery in Savannah, having opened its doors in 2013 and earned a reputation for great beer ever since then.
Year-round brews include their Scattered Sun Belgian Wit, which combines coriander and citrus peel for a pleasant tart-lemon aroma. If you want something really refreshing, you'll enjoy their Mountain Jam, a Southern dry-hopped lager with citra, amarillo, and cascade hops. The result? A heady citrus aroma unlike any other!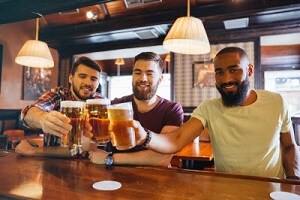 What will you find when you follow the tides to Two Tides Brewing Co.? Small-batch, handcrafted beers that are thoroughly modern—or modern takes on the classics. You'll find plenty of year-round beers, but specialty and seasonal brews are always in the works to keep things fresh.
So, what's on tap? Some specialties you may find when you drop by include Lunar Certainties, a double dry-hop peach double IPA. For your daily dose of fruit, try their Slick VII, a sour ale with pineapple, papaya, mango, dragon fruit, and kiwi. Stop by the brewery yourself to see the latest!
Choose Your Brewery
On your search for top breweries near Savannah, GA, you won't want to pass these fine establishments by. Check out their social media channels for a look at the latest brews on tap—and choose a brewery to visit next!